25 Jan

Blog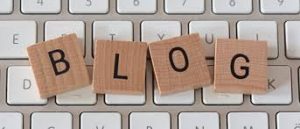 So I'm supposed to start a blog. So my business coach tells me. It's going to be good for me, good for my business, good for the planet, good for everyone. Apparently I'm not supposed to write just about dentistry (because that's boring, let's face it), but about anything that fascinates me. Not just about what I know, not just about what interests me – about what fascinates me. I consider myself a fairly cynical person and I initially thought there are few things that truly fascinate me but we'll see. I'm also not someone who particularly wears his heart on his sleeve, so that'll be interesting. It's a bit like singing in front of people – you've got to bare your soul a little. Maybe I'll even learn something along the way. I've certainly just learned that I need to clean my keyboard more often.
So I'm going to try to keep it organic, writing the blogs as I think with minimal alteration.
Some of them will be haphazard.
Some of them will be long.
Some of them will be short.
Some of them will be more structured and about dentistry, with pictures of nice smiles that I've just finished and feel proud of.
Most of them will be created whilst I'm wearing noise-cancelling headphones, because I'm grumpy and I like peace and quiet.
All of them will have correct spelling and grammar because I'm a full time Grammar Nazi (ask any one of my long-suffering staff) and that's what we do. It was ingrained into my psyche as a young child by a certain teacher at private primary school (she knows who she is – maybe more on that in a later post).
I shall endeavor to keep all the blog titles to a single word, because I think that's kinda cool.
Coach Barrow: challenge accepted. My soul can just about feel the fresh air, at long last.
I enjoyed that.
Chris B